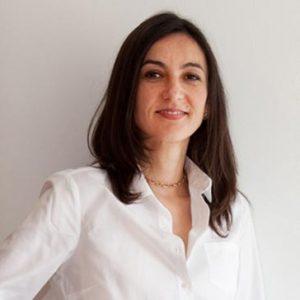 Yolanda is a Spanish architect and cofounder of YLAB Arquitectos, a Barcelona based architectural and interior design company.
Yolanda studied industrial engineering at the University of Zaragoza and the Technical University of Braunschweig (Germany). Later she studied architecture and graduated from the University of Arts in Berlin (Germany). She worked for international renowned architectural offices in Berlin until she moved to Barcelona in 2003, where she founded her own studio YLAB Arquitectos, together with her partner Tobias Laarmann
Her office is specialized in architectural, interior design, management and consulting services in residential, commercial, hospitality and corporate projects. They provide global architectural services, working regularly for international clients, both private and companies, in Spain and abroad.
YLAB's work is conceived to merge smart design with a great level of detail and finest craft work, under the focus on functionality and the client's individual personality and needs.
Yolanda Yuste combines her studio work with teaching international post-graduate courses at the Elisava Barcelona School of Design and Engineering.
Yolanda Yuste
YLAB  arquitectos
C. Pallars 85-91, 4-6
08018 Barcelona
t. +34 93 4864807
www.ylab.es
YLAB on facebook
YLAB on twitter
YLAB on instragram
info@ylab.es
---
Yolanda's Articles
---
Ask me now